Usually, we focus on innovations in product design or product packaging – sometimes a new process or novel service. But easily overlooked are more subtle innovations that involve how our perspectives are manipulated to improve user experiences.
A great example is how Instagram uses a few programing "tricks" to overcome some deficiencies in mobile platforms and create the illusion of speed. Speed is important for their application as Instagram co-founder Mike Krieger points out "mobile experiences fill gaps while we wait" – and "no one wants to wait while they wait".
One way Instagram developers designed around slow upload speeds was to program the application to begin the process of uploading photos before the user even requests the action. So while the user is busy typing in a comment to accompany the photo, the time-consuming act of uploading is already underway. The result is that when the user does click share, it will appear to be instantaneous.
Krieger goes on to provide other examples of how their programmers manipulate perspectives to improve users' experiences. For instance, how the "Like" or "Follow" buttons instantly registers a click – or how a user's comments are posted immediately – even if the phone's signal is lost. What's really happening is that the application gives the indication that these actions have occurred while they're actually in process or pending.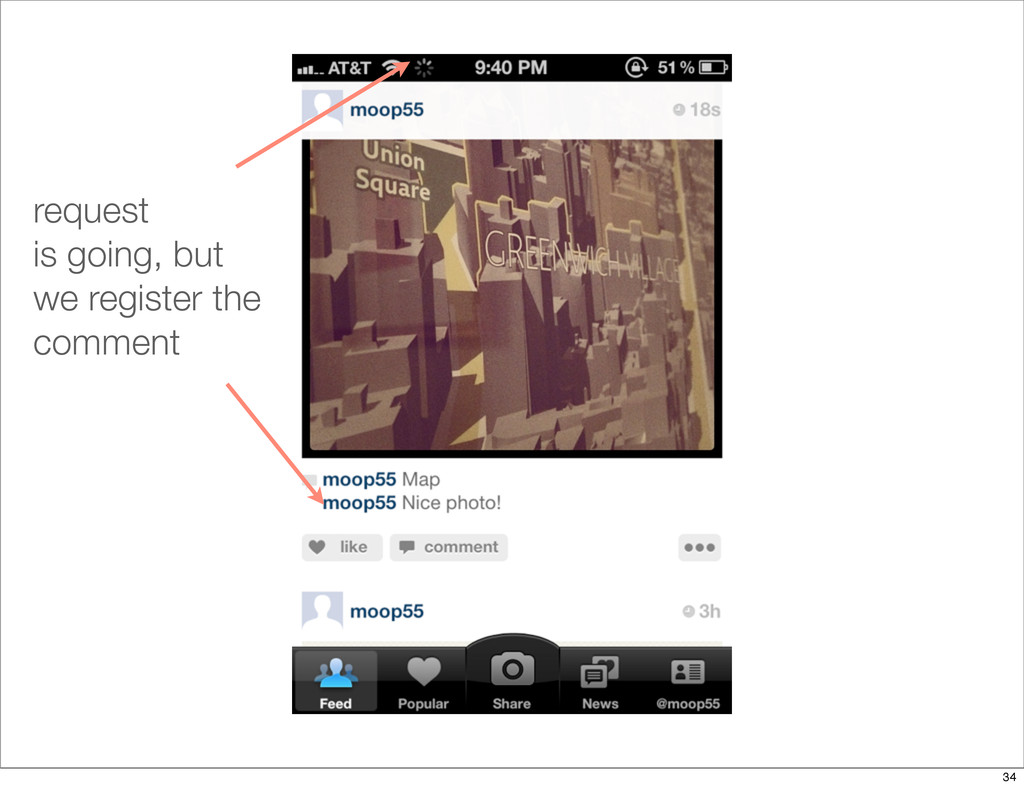 It's not a fast phone service or even a fast application – it's the illusion of a fast application that provides a great user experience. So designers looking for innovative solutions to improve a product's performance should look beyond the typical product or packaging design and explore how they might exceed customers' expectations by altering perspectives.
[For full presentation by Mike Krieger, click here  ]